Coronavirus (COVID-19)
March 25, 2020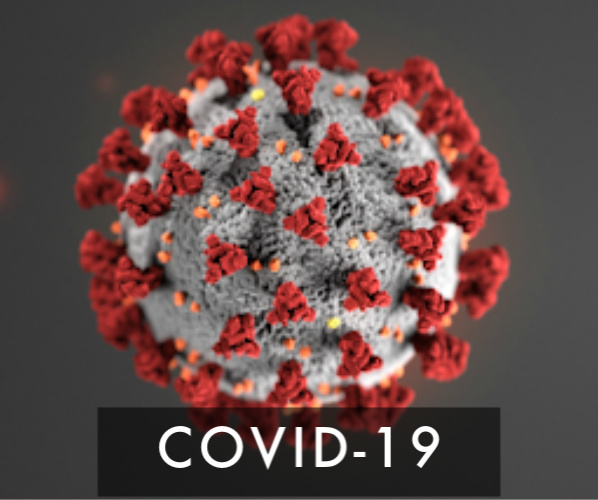 The health and safety of our customers and employees is our top priority. Below are some resources where you can find factual information on Coronavirus causes and prevention measures. Much of this information is from the Centers for Disease Control.
CDC is responding to a pandemic of respiratory disease spreading from person-to-person caused by a novel (new) coronavirus. The disease has been named "coronavirus disease 2019" (abbreviated "COVID-19"). This situation poses a serious public health risk. The federal government is working closely with state, local, tribal, and territorial partners, as well as public health partners, to respond to this situation. COVID-19 can cause mild to severe illness; most severe illness occurs in older adults. CDC.gov
Please Note: The situation is changing daily, even hourly. Please continue to check back at this CDC page for up-to-date information.

What do YOU NEED TO KNOW about COVID-19?
How to Protect Yourself If you think you are Sick
One important way to protect yourself is by washing your hands.
Other Vital Information:
Symptoms Older Adults & Medical Conditions Prepare Your Family
You can also keep up with CDC updates on Coronavirus Disease 2019 by signing up for email updates, syndicating available content, and subscribing to Coronavirus Disease 2019 RSS Feed. CDC.gov
---
And while you're staying home, here are some resources that might help:
Feeling Lonely while Social Distancing at Home? Have you considered fostering a dog?
Even if you are not able to make a long-term committment to taking care of a pet, many animal shelters have animals that need to be fostered. Animal shelters are struggling to stay open right now, so there are many dogs and cats in need of foster homes. Read more HERE. CNN
How about visiting a National Park?
Google Earth has virtual tours of National Parks, so you can visit some of the US's most beautiful spots —all from your sofa!
Check them out HERE. Google Earth
Or you can visit an Art Museum . . .
Our favorite museums have opened their doors (virtually, obviously), so we can take a stroll to the most amazing places without ever leaving the house. Even if your trip to Paris was canceled, you can take a virtual tour of the Louvre's Egyptian antiquities, the Galerie d'Apollon, and more. Or "Gogh" to the Van Gogh Museum in Amsterdam. Here are some other museums open online 24/7 right now. Reader's Digest
Or take a college course . . .
HERE are 450 Free Ivy League courses you can take online. Quartz
HERE are more great resources for free online courses. Parade
And there are so many more resources for the restless.